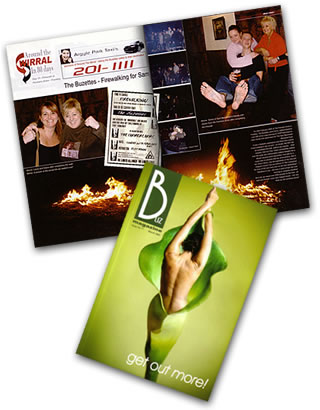 The Buz Magazine has adopted The Sam Bencheikh Memorial Fund as its 2006 charity.
The Buz Magazine is monthly and is available free of charge from your favourite establishment on the 1st of each month. The magazine covers news and reviews of local pubs, clubs, restaurants and live music venues, as well as acting as a gig guide for local live bands, musicians and entertainers.
We're so grateful to Diane and everyone at The Buz for their continuing support.
On Sunday 20th February 2005 four of the "Buzzettes" bravely participated in the Blaze Firewalk at the Farmers Arms in Frankby raising over £500 with £340 going directly into the Fund.
Click on the article in the March edition of The Buz, above, to read it more clearly.
Click here to visit The Buz Magazine website